AANA Health Policy Fellowship
Arthroscopy and minimally invasive procedures rely on continuous innovation and awareness to enhance patient outcomes. Your donation goes toward important programs and initiatives, such as the AANA Health Policy Fellowship, that empower AANA members to actively engage with policymakers and health care providers so that change can continue to happen.
The AANA Health Policy Fellowship is a biennial program that helps bring awareness to the health care policy arena. The selected fellow participates in skill development and training that will ultimately serve as preparation for a leadership role in this area. The AANA Education Foundation is proud to provide support towards this program annually so that this necessary initiative can continue.
For more information about the Health Policy Fellowship or to learn about the application criteria, visit the Health Policy Fellowship page.
Congratulations to the recipient of the 2022-2024 Health Policy Fellowship: Ravi S. Vaswani, M.D.
"As the Health Policy Fellow for AANA, I have had the amazing opportunity to attend many great conferences and meetings, particularly the annual Coding, Coverage and Reimbursement Committee meetings hosted by the American Academy of Orthopaedic Surgeons (AAOS). During these meetings, representatives from the specialty orthopaedic societies discuss and debate various topics relating to changes, updates and controversies of the Current Procedural Terminology (CPT). These discussions are important as they form the basis of the AAOS's recommendations to the American Medical Association's CPT editorial panel, which in turn affect how orthopaedic procedures are valued and reimbursed on a national level.
I have also had the opportunity to see and help with the development process of CPT codes. In addition to this, I am part of the AANA Advocacy Committee, through which we discuss various advocacy issues relating to arthroscopy. I also attend the AANA Annual Meeting and help with advocacy-related presentations at the meeting as well. These experiences have given me an understanding of the issues that shape the regulatory environment regarding sports medicine and arthroscopy." – Ravi S. Vaswani, M.D.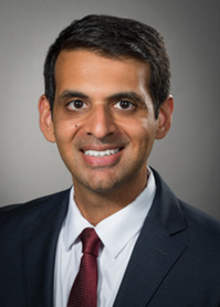 Applications for the AANA Health Policy Fellowship will open in Spring 2024!
Keep checking back for additional updates.