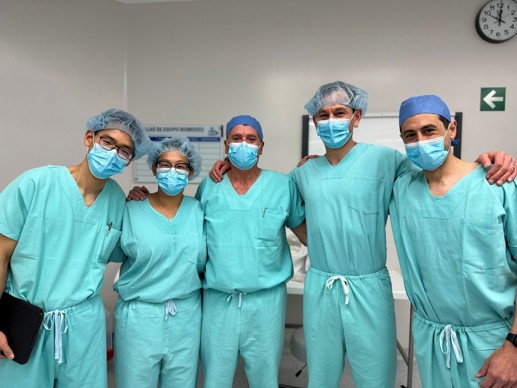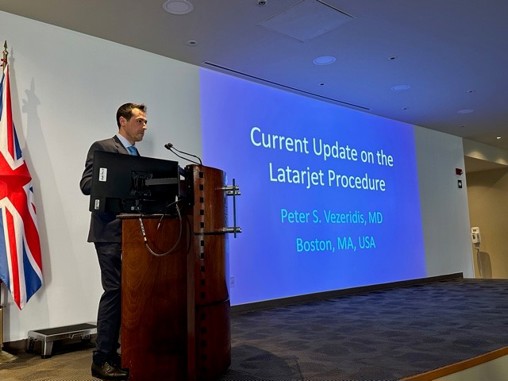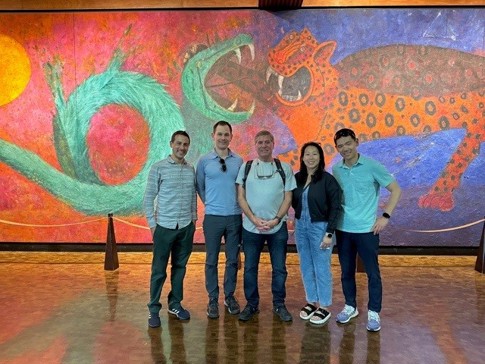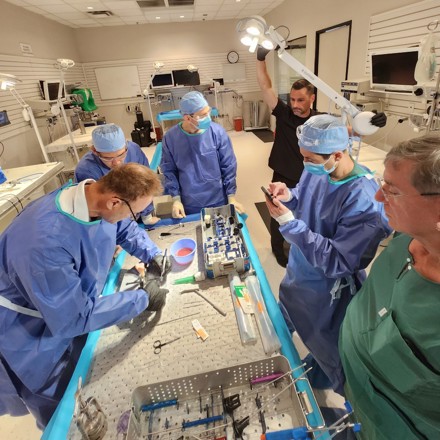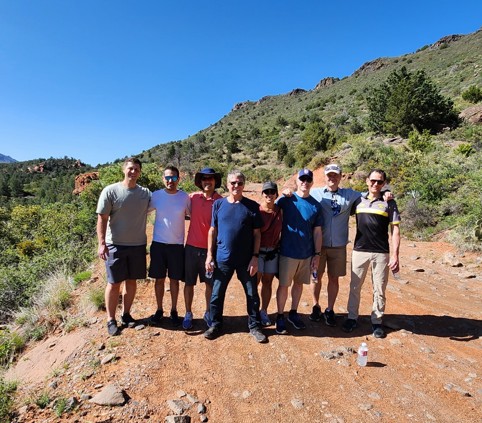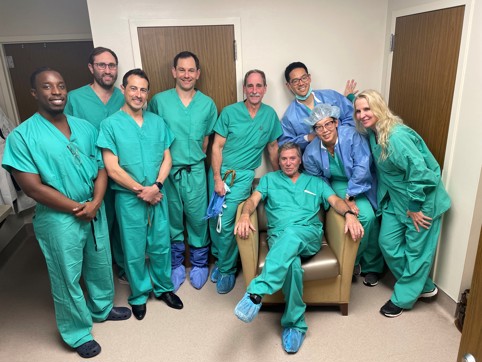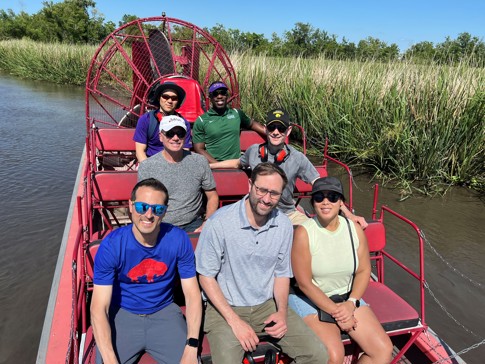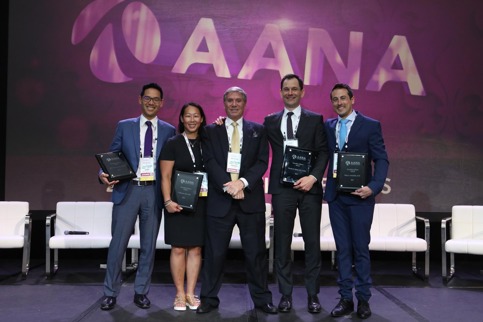 The 2024 Traveling Fellowship Application is now OPEN.
Selected Orthopaedic Surgeons from different parts of North America will experience an unparalleled opportunity to forge relationships, learn new techniques in arthroscopy and cherish memories for years to come. Previous AANA Traveling Fellows attest that this "once in a lifetime opportunity" is the ideal space to witness a variety of surgical cases and techniques while gaining important tips and tricks to bring back to practice.
The application deadline is December 8, 2023.
2024 sites*
University of Missouri Joint Preservation Center, Columbia, Missouri
Hosted by Clayton W. Nuelle, M.D., FAANA

Monday, April 29 – Thursday, May 2

University of Pennsylvania, Philadelphia, Pennsylvania
Hosted by AANA Second Vice President, John D. Kelly IV, M.D., FAANA

Thursday, May 2 – Sunday, May 5

New England Baptist Hospital/Tufts University, Boston, Massachusetts
Hosted by AANA First Vice President, Alan S. Curtis, M.D., FAANA

Sunday, May 5 – Wednesday, May 8

2024 AANA Annual Meeting | Boston, Massachusetts

Thursday, May 9 – Saturday, May 11
*sites and dates are subject to change
2024 Traveling Fellows Godfather
      J.W. Thomas Byrd, M.D.
This once in a lifetime opportunity culminates at the 2024 AANA Annual Meeting in Boston, May 9-11.
If you have any questions, please contact Lynnsey Ruiz at lynnsey@aana.org.
Why Become a Traveling Fellow?



The AANA Traveling Fellowship is funded by the AANA Education Foundation with generous donations from individuals and corporations. Learn more.
Want to learn more about previous AANA Traveling Fellows' rich educational experiences?
Past Traveling Fellows
2023 Traveling Fellows
Albert Gee, M.D., FAANA
Catherine Hui, M.D.
Theodore Shybut, M.D., FAANA
Peter Vezeridis, M.D.
2022 Traveling Fellows
Maj. Travis Dekker, M.D.
Brian C. Lau, M.D.
Harris S. Slone M.D.
Michael A. Zacchilli, M.D.
2021 Traveling Fellows
Adnan Saithna, M.D.
Kosta J. Economopoulos, M.D.
Lucas S. McDonald, M.D.
Robert W. Westermann, M.D.
Benjamin Graves, M.D.
Brian F. Grogran, M.D.
2019 Traveling Fellows
Michael H. Amini, M.D.
Aravind Athiviraham, M.D., F.R.C.S.C.
Fernando Hernández-Pérez, M.D.
Andrew J. Sheean, M.D.
2018 Traveling Fellows
Leslie S. Matthews, M.D.
Kelly G. Kilcoyne, M.D.
Diego Perez Salazar Marina, M.D.
Matthew J. Salzler, M.D.
Ivan H. Wong, M.D.
Michael J. Alaia, M.D.
Nathan K. Endres, M.D.
Patrick W. Joyner, M.D.
Christopher J. Tucker, M.D.
Mary K. Mulcahey, M.D.
Cory Edgar, M.D., Ph.D.
Michael J. O'Brien, M.D.
Kevin W. Wilson, M.D., LCDR
Carl Dain Allred, M.D.
Carl R. Freeman, M.D.
Darius M. Moezzi, M.D.
Thomas V. O'Hagan, M.D., M.Ed.
Kevin R. Murray, M.D., M.S.
Alexander Golant, M.D.
Gregory C. Mallo, M.D.
Brian R. Waterman, M.D., MAJ, MC USA